Here in Texas, we live in the land of Chili Cook-Offs and Chili traditions. Recipes are passed down from generation to generation and Great-Grandma's award winning chili recipe is something to be honored and cooked with care. While this recipe hasn't won any awards, isn't from my great-grandma, and wasn't even created in Texas, it is printed in a cookbook, so you know it's legit.*
*(Ok, ok so it was for a work event and we picked the recipes that would end up in it... It's still printed in a spiral bound book, so it counts!)
Basic Chili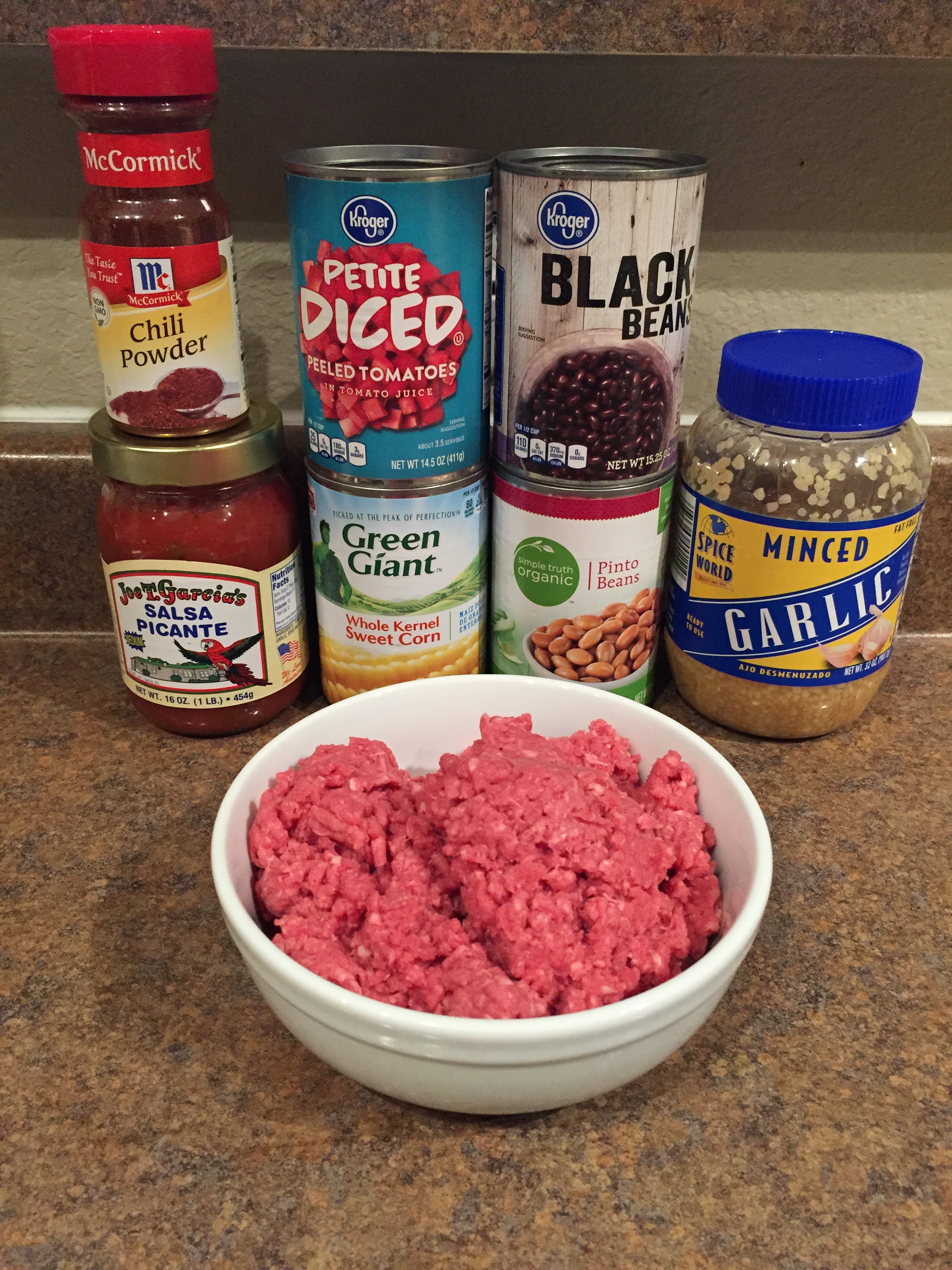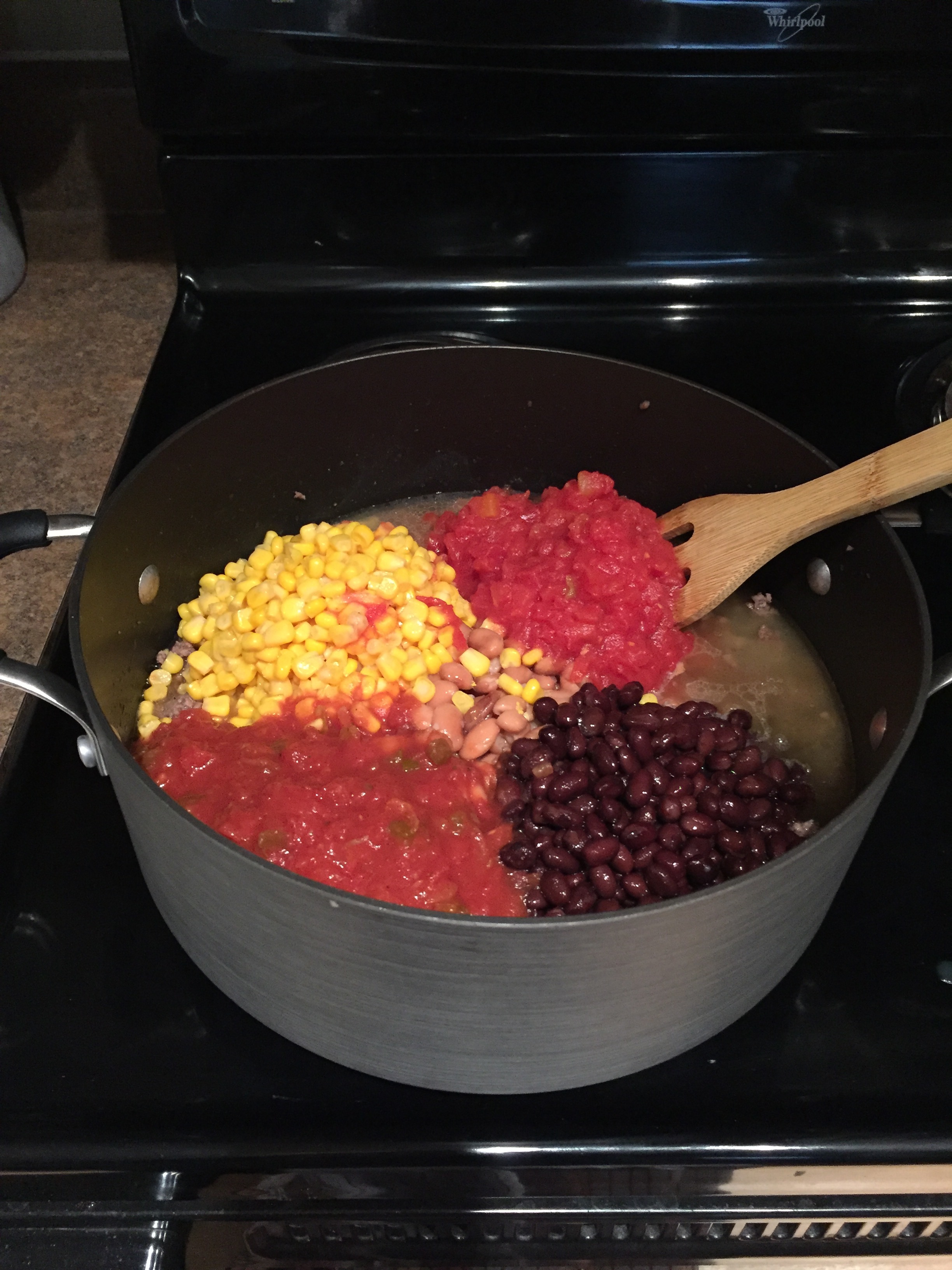 Ingredients
1 lb. Ground Beef
1 can Black Beans
1 can Pinto Beans
1 can Yellow Whole Cornel Corn
1 can Petite Diced Tomatoes
½ jar Salsa (My suggestion is Joe T's Medium Salsa)
½ cup Water
1 tsp. Minced Garlic
1 tsp. Chili Powder
Instructions
On medium to medium-high, brown the ground beef in a big pot. Spoon out grease.

Add black beans, pinto beans, corn, diced tomatoes, salsa and water to the pot. Stir together and turn heat down to medium.

Once pot is beginning to boil, add garlic and chili powder and stir. Turn heat down to low and let simmer for 5 minutes.

Enjoy your very own non-award winning chili while partaking in an ancient Texas tradition!
Bonus: Add some shredded cheddar cheese, sour cream, and crunched up tortilla chips!