Need some more recipe ideas? Here's our week 2 lineup!
Breakfast: Bacon and Eggs
Ingredients
Instructions
Place bacon in skillet and turn on medium heat. Cook until brown and crispy. Remove from skillet and place on paper towel on a plate.

Pour out most of the excess bacon fat, leaving just a bit. Cook eggs in bacon fat on medium heat until finished.

Top with Trader Joe's Everything But The Bagel Sesame Seasoning Blend.

Start your day off right!
Lunch/Dinner: Beef Pot Roast
Ingredients
3 pound Beef Chuck Roast
3 Pounds Russet Potatoes
1 Pound Baby Carrots
1 Large Onion
2 Cups Beef Stock
3 Ounces Tomato Paste (1/2 can)
Salt
Pepper
Garlic Powder
Instructions
Lay roast in the bottom of the slow cooker. Trim fat if desired.
Cut potatoes into one-inch cubes and lay over the roast
Lay carrots next.
Slice onion, separate, and lay next.
Measure 1 cup of Beef Stock.
Mix tomato paste into beef stock. The mixture will thicken as the tomato paste blends into the stock. Add a bit of salt, pepper, and garlic powder.
Once mixed, add 1 cup of Beef Stock to mixture.
Pour mixture over the ingredients in the slow cooker.
Place lid on the slow cooker
Cook for 6-8 hours on LOW or 4-5 hours on HIGH
Enjoy a DELICIOUS meal!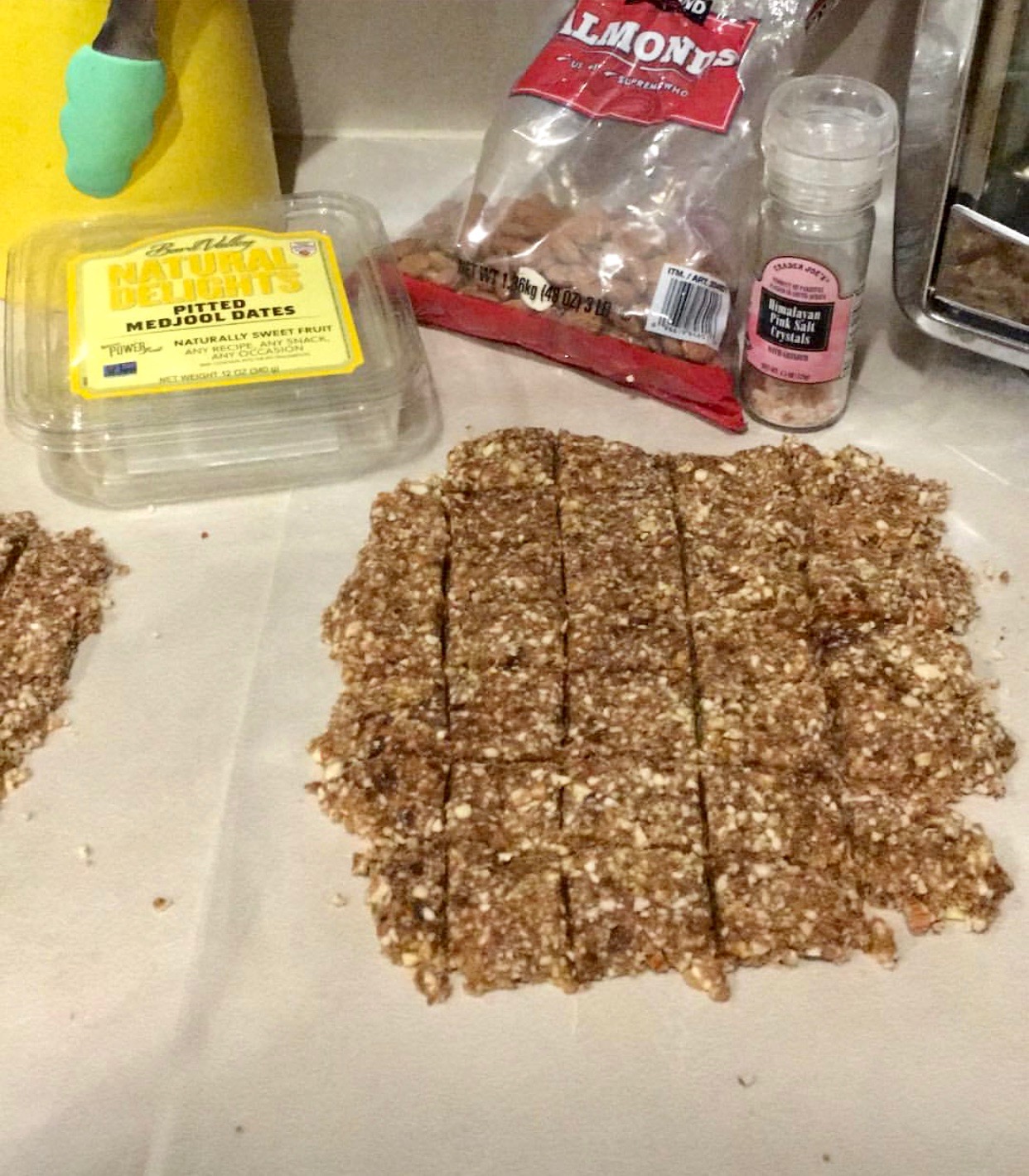 Snack: The Wilson's RX Bars
Ingredients
12 oz package of Dates (pitted)
2 cups Almonds
1 tsp. of Salt
Instructions
Place dates in a food processor and blend until they are all mashed up. Remove from food processor.

Add almonds and salt to food processor and blend until almonds are in small chunks.

Place all 3 ingredients on a flat surface and mix together with your hands.

Flatten mixture and cut into squares.

Enjoy now, or save for later when you're on the go!
Recipe from the one and only Wilson's!
Pro Tip: Add some fruit to your water to spice it up! Lemon, lime, strawberries, raspberries, peach... The list of amazing flavor goes on and on!