I don't know about you, but my current obsession is Garlic Aioli. Because, Garlic. Need I say more? What I've learned over time, however, is that not all Garlic Aiolis are created equally. This recipe is one of my favorites.
Recipe adapted from one on paleorunningmama.com
Garlic Aioli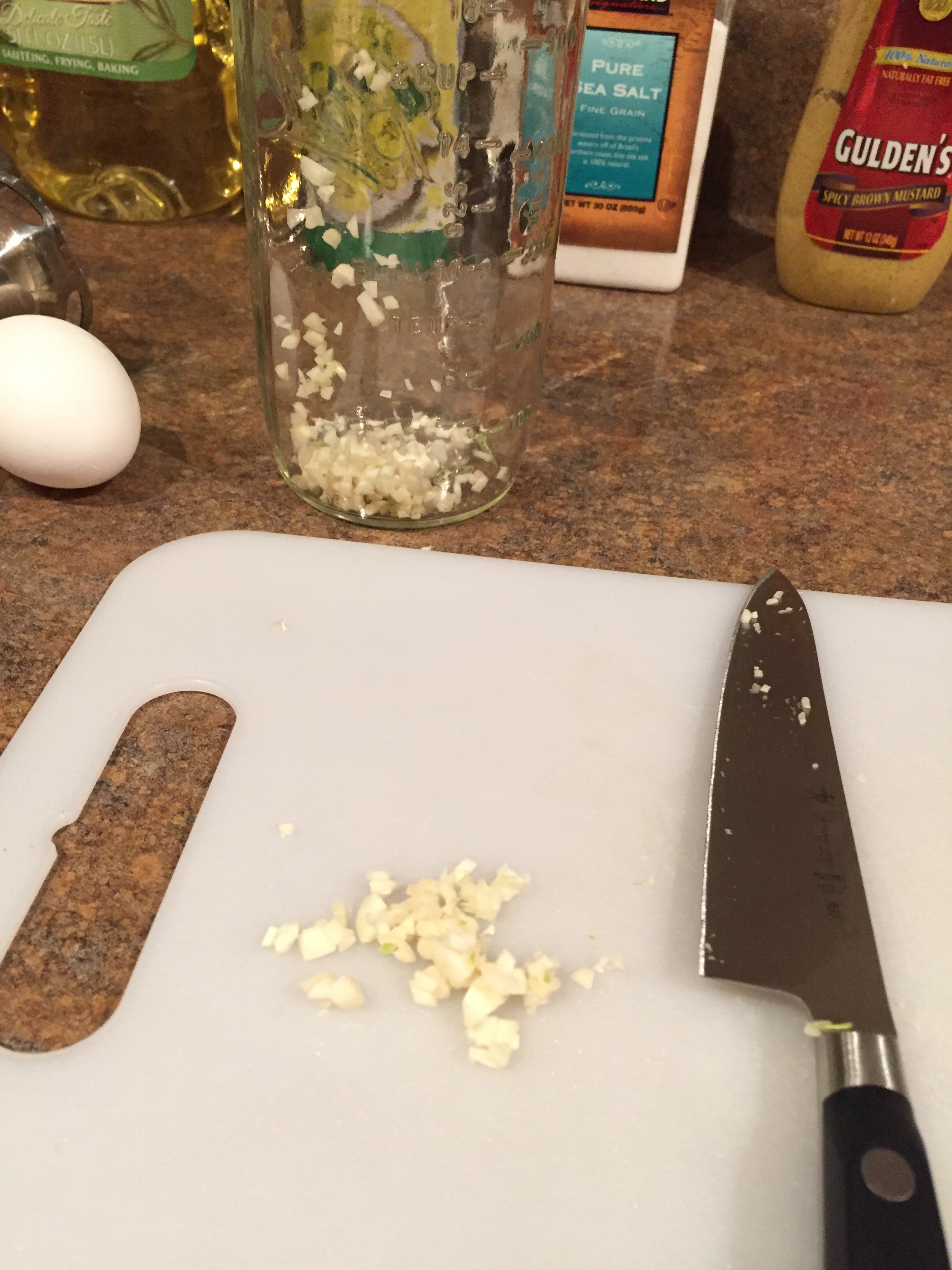 Ingredients
1 whole egg
2-3 cloves garlic depending on size, minced
1/2 tbsp brown mustard
1 Tbsp lemon juice
3/4 cup light flavored olive oil or avocado oil*
1/4 tsp sea salt
Instructions
Mince garlic and place it in the bottom of a tall container.

Add the egg, lemon juice, mustard, olive oil and salt to the container.

Place the immersion blender in the bottom of the container. Then turn it on and blend for about 30 seconds before slowly lifting it to the surface of the mixture. Blend another 20 seconds or so or until completely creamy. (You can do all of this in a regular blender if you don't have an immersion blender.)

Enjoy!

Store the remainder in the refrigerator until ready to use.